Since its formation in 1928 to the present, these are the main
milestones that make up our business trajectory
Since 1928
Fundation of Industrias Reunido Minero Metalurgicas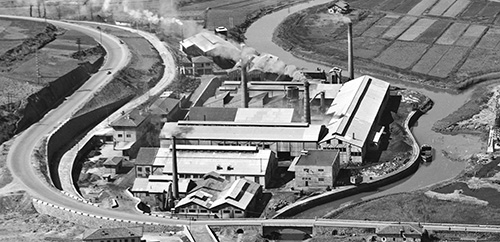 INDUMETAL, dedicated to the refining of Copper, silver and gold. The company's strategy changed in 1984 with the creation of Indumetal Recycling, leaving the refining of metals to carry out the concentration of copper and precious metals through mechanical processes.
1984
Indumetal Recycling

Indumetal Recycling is born, providing environmental solutions in recycling of complex scraps and dismantling industrial telecommunications facilities
1993
Recypilas

Recypilas is born, a pioneer in the recycling of all types of batteries, accumulators and fluorescent lamps
1994
First Pilot Experience for the Collection and Management of Waste

Indumetal Recycling and the Bilbao city council develop the first pilot experience that will be the basis of a model for the collection and recycling of WEEE (Waste from electronic electrical equipment) in the Basque Country, and that will serve as a reference for subsequent initiatives in other Autonomous Communities and European Community states
1994
ISO 9001 Quality Certification

The Lloyd's Register firm grants the Indumetal Recycling plant the ISO 900 certificate that accredits the optimal quality standards of the treatment processes at the company's plant in Asua-Erandio
2001
Electrorecycling Foundation

The expansion of the business network for the treatment of WEEE in Spain begins with the creation of Electrorecycling in Barcelona
2001
ISO14001 Certification

Lloyd's Register certifies the quality of treatments from an environmental perspective through the granting of ISO 14000
2004
Recilec Foundation

Recilec is born, in Seville, to respond to the need for WEEE treatment in the geographical environment of Andalusia
2005
European Directive on WEEE

That year the European Commission promulgated the first directive that regulates the management and treatment of WEEE. This regulation represents an important impulse to increase the recycling percentages of this waste.
2006
Foundation of Indumetal Madrid

The network of companies for the treatment of WEEE is consolidated with the creation in San Agustin de Guadalix, of Indumetal Madrid that will provide recycling services to waste electrical and electronic equipment generated in its environment
2012
New Recyberica Ambiental Plant

Six years after the creation of Indumetal Madrid, the facilities of San Agustin de Guadalix are moved to Torrejon de Ardoz, creating Recyberica Ambiental
2015
New WEEE directive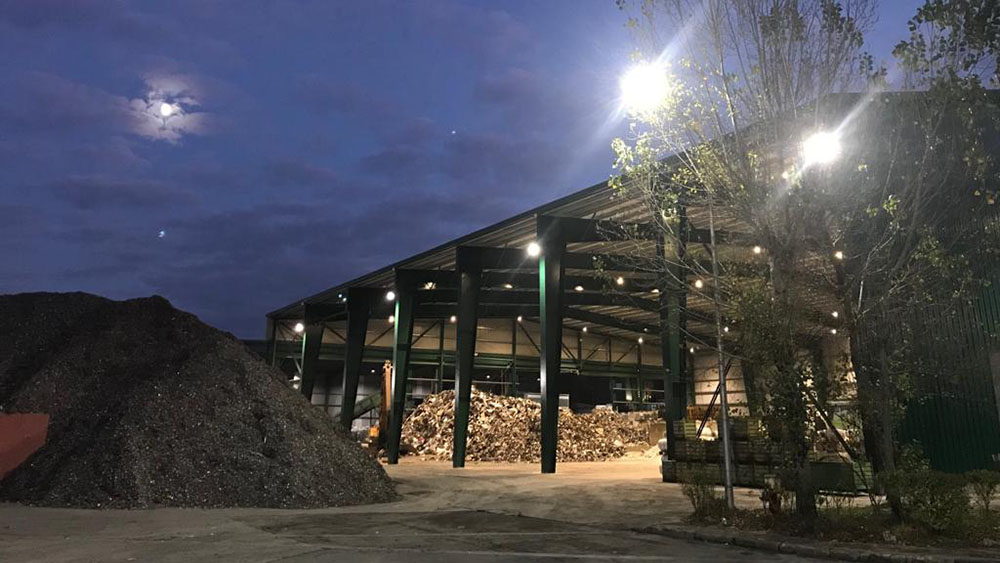 The Government promulgates a new Royal Decree which replaces the previous one from 2005 and adapts Spanish regulations to the European directive. Maintains the principle of extended producer responsibility, so that the producer of the Electrical and Electronic Equipment (EEE) has the obligation to assume the financing of the correct environmental management of the waste generated by their commercialized equipment.
2017
Weeelabex Certificate

With this certification Indumetal Recycling receives international recognition of excellence in the treatment of different types of Waste Electrical and Electronic Equipment (WEEE), WEEELABEX is an international non-profit organization whose function is to audit waste management and treatment processes electrical and electronic.
2021
Royal Decree

The Ministry of Ecological Transition approves a new Royal Decree that aims to improve the management of waste batteries, accumulators and electrical and electronic equipment. Its application will improve the reception conditions of the Waste in the plant, optimizing the management of Indumetal Recycling